Your OKC Family Attorney
My name is Bryan Stratton, and I'm an experienced and passionate family law lawyer. I've helped clients from every walk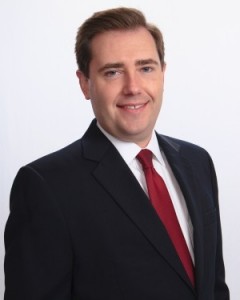 of family-lawyer-oklahoma-citylife with their legal needs. I focus on the practice of family law, including handling divorces, child custody cases, alimony orders, or adoptions. If you're in need of assistance in one of these areas please call my office today. I'll devote every resource at my disposal to helping you achieve your goal.
No matter what your legal needs, when you come to my law office, your first consultation is free and you're under no obligation to retain my services. I simply want to offer the best and most complete service to each client, no matter who you are or what may be your problem. If you need legal counsel, I'd be happy to sit down with you and discuss your options at no charge.
To contact me and make an appointment at my law office for your free initial consultation, call today at 405-546-1677. You can also fill out the contact form on the right side of the page with your information and my office will get in touch with you.
Areas of Practice
Family Law: I am an experienced family lawyer who can handle any aspect of family law proceedings. If you need representation for a divorce or custody hearing, or if you want to challenge a court order, I have the experience and knowledge you need to get the result you want. If you want to protect your financial assets, property, and children from unfair court rulings or inequitable division, I can help. I practice in several areas of family law, and remain a talented and experienced family lawyer.
Divorce Representation:
It can be tough to work through all of the paperwork and legal hurdles that a divorce entails. As a seasoned divorce lawyer, I can represent you in and out of court during your divorce so you can be sure you get a fair settlement and so you know everything is filed and handled with care and expertise. Oklahoma has one of the highest divorce rates in the U.S.A., so make sure you have a trustworthy family lawyer on your side.
Child Custody: Custody issues are perhaps the most sensitive and stressful legal challenges that any parent can face. My family law expertise will help you get a fair custody ruling from an Oklahoma City court, ensuring that you get the results you want for you and your children.
Child Support:
Raising children on your own is hard enough without having to worry about getting the proper amount of child support. Whether you want to obtain a new child support order, modify an existing order, or ensure that your child support payments will be fair after your divorce is finalized, I can help you achieve your goal with my family law experience.
Alimony: You might be concerned about receiving enough alimony, or you could feel taken advantage of by the system. If you're worried about alimony or spousal support payments in any way, I can make sure your support order fairly represents your relationship with your spouse and takes all the relevant factors into account. I see many types of alimony cases as a family lawyer and I know how to achieve the best outcomes for them all.
Asset and Property Division: Nobody wants to lose property or assets that they've worked hard to earn. Using my family law knowledge, I will represent your best interests and make sure you get your fair share of the marital property during your divorce. You can't rely on your former spouse to be generous – make sure you get a talented family lawyer on your side.
Experience and Dedication – Trust Bryan Stratton
Call my law office today to schedule an appointment for your free, no-obligation initial consultation. No matter the reason why you need legal representation or counsel, I'm here to help you and fight for your rights. Contact my office by calling 405-546-1677 to schedule an appointment, or fill out the "Contact Us" form to the right of the page to get in touch with me.
STRATTON - FAMILY LAWYER
Stratton Family Law
6307 Waterford Boulevard, Suite 125
Oklahoma City
,
OK
,
73118
United States (US)
Phone:
405-546-1677
| | |
| --- | --- |
| Monday | |
| Tuesday | |
| Wednesday | |
| Thursday | |
| Friday | |
| Saturday | Closed |
| Sunday | Closed |